ELEMENTAL ASPECTS PHOTOGRAPHY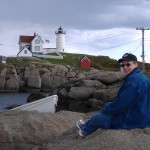 As a senior in high school, I took my first photography class and my first technical drawing class. That was a while ago, but both of those classes changed the way I looked at the world around me. Technical drawing taught me discipline, patience and the importance of paying attention to detail. Photography gave me the creative outlet to document what I saw from my perspective. I love the feel of a camera in my hands, the challenge of capturing an image, and the spiritual and mental rejuvenation that comes from immersing myself in something that I love doing. Whatever I come across that intrigues me is fair game.
I was born and raised in Syracuse, NY. I still live here because I think Syracuse's location in Central New York offers many opportunities for landscape and nature photography. The Finger Lakes, the Adirondack mountains to the north, the Catskill mountains to the south, New York City and Niagara Falls and so much in between. I've also been lucky enough to travel around different parts of the US and abroad. The world has many beautiful places but I'm always happy to come back home.
I hope you enjoy the images I post here. Please feel free to visit my photo galleries or leave a comment on my blog. I look forward to hearing from you!
MG Perkins